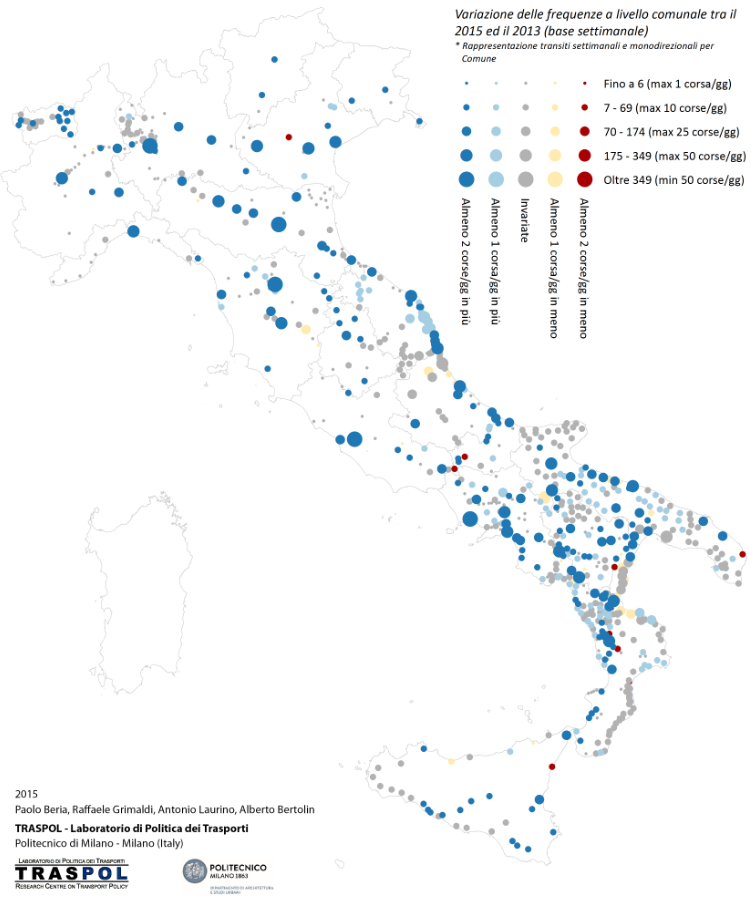 The research updates the 2011 and 2013 studies on the long-distance bus transport in Italy.
After nearly one year since the liberalization, the study aims to ascertain what was the impact, in terms of supply, following the transition from the system of exclusive licenses to the authorization one.
This transition led to the possibility of direct competition on any route that crosses at least three regions.
Similarly to what happened in Germany, France and other European countries, liberalization has given, very quickly, a big boost to the sector.
The most obvious effects have been:
the introduction of new relationships served (approximately 33% more than in 2013 by more than a third of companies);
the increase in weekly frequencies (about 38% more involving half of the companies considered);
the introduction of new models (intercity, overnight between big cities, etc.);
an extensive use of differentiated tariffs mainly on routes in competition with the railroad.
Moreover, the study focused on a "new way" of long-distance transport which, in the last two years, has seen a significant growth of users, especially in northern Italy: carpooling (or ridesharing), that is, the possibility to share a ride by car between two locations with other people in order to reduce transport costs.