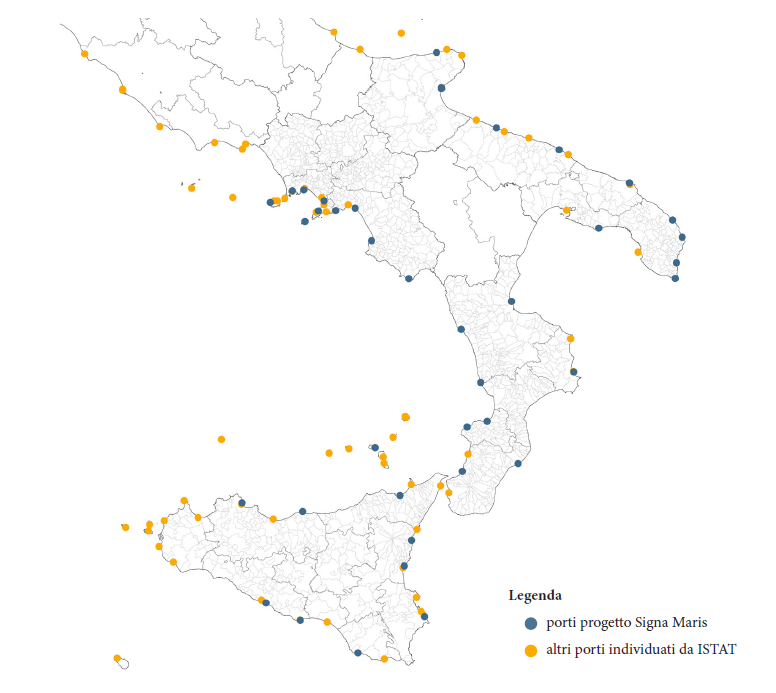 The objective of Signa Maris is the promotion and valorization of tourism in Italy, via the sea – specifically, it is the enhancement of access to, and awareness of, the innumerable historical, cultural and natural offerings of Italy via its ports, particularly those ports in the Southern Regions of Calabria, Campania, Puglia (Apulia) and Sicilia (Sicily).
Soft infrastructure, represent a possible way to let, both boat owners and bikepackers, to enjoy the beauties surroundings the ports.
In this context, the project PORTI LEGGERI "Azioni di sensibilizzazione degli stakeholder e principali attori delle Regioni convergenza, al fine di ampliare la fruizione dei territori circostanti i porti con percorsi turistici basati sull'opzione dell'infra strutturazione leggera" was developed under the scientific supervision of Prof. Paolo Pileri.
The contribution of TRASPOL involved the analysis of the transportation elements able to favor the development of bike-oriented policies and the analysis of international best practices related to the integration between bike and boat as an alternative form of tourism.