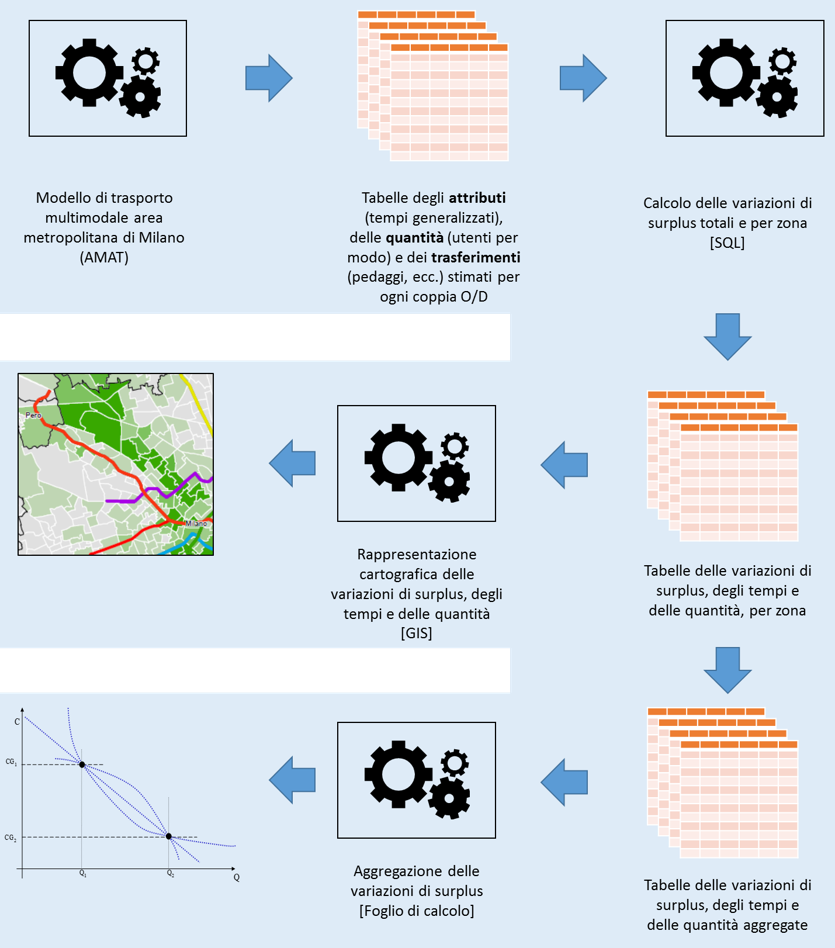 TRASPOL has contributed to the training course "Relazione tra Sistema Territoriale e Sistema della Mobilità ", coordinated by prof. Paola Pucci and designed for technical personnel of the Lombardy Region.
Specifically, the research centre presented the following issues:
Forms of "unconventional mobility"; the impact of policies of sustainable mobility (Car2Go, BlaBlaCar, sharing, ect.) on the modal split and the relationship between these, the accessibility and the territory.
Economic evaluations and feasibility studies in transport policies and mobility; introduction to the main socio-economic evaluation techniques applicable to rail infrastructures and the feasibility of value capture tools in the Italian context.
Integrations between transportation and land use: the challenges of the past and present; review of the theoretical debate and experiences of policy integration of land use and transport planning, read in a historical perspective and through a few recent examples.