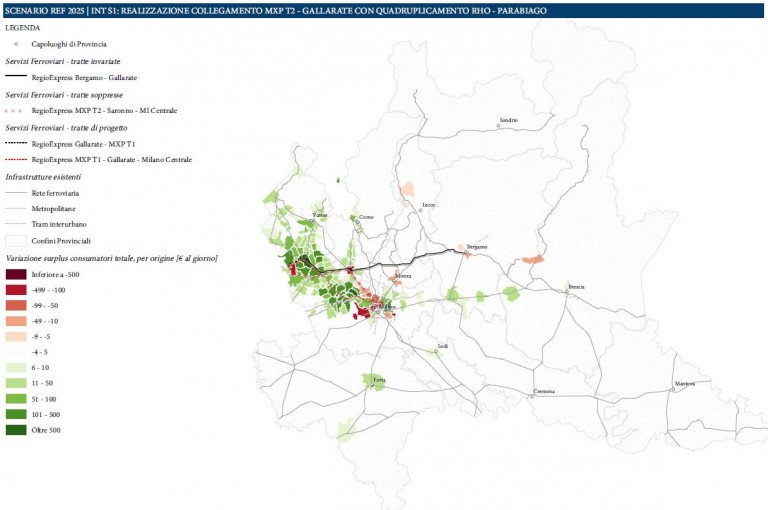 The rail link between Milan Malpensa Airport Terminal 2 and Gallarate station allows to close the ring around the airport and connects, from north, the airport with the RFI network. This makes possible the activation of different services and, above all, the overall reorganization of accessibility to Malpensa.
TRASPOL has conducted for Nord_Ing (planner) in coordination with TBridge (modelers) and the Lombardy Region (commissioner) the cost analysis benefiting of various infrastructure scenarios and service configuration.
The evaluation of the estimated impact on regional travelers was carried out using the Lombardy Region's transport model, suitably adapted and interfaced. This approach has taken into account both the effect on airport travelers, as well as that on other rail users, for example, for different routes, frequency rises or new direct connections. Alongside this, an ad hoc airport access model has been developed for travelers coming from or direct to other regions.
The results of the evaluations made it possible to substantially revise the programmed railway services, in order to maximize the project benefit for the entire network and not just for airport access. In addition to the usual ACB indicators, cartographies of consumer surplus impacts and other transport indicators (modal shift, times and distances, etc.) have been produced.