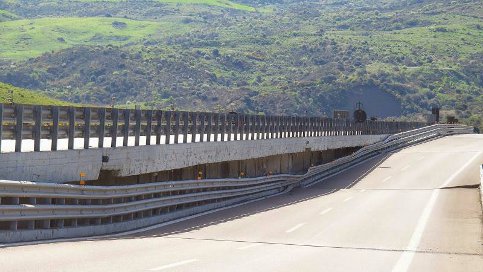 A preliminary estimation, calculated thanks to a transport model and in collaboration with Studio Meta, identifies in over 18 million Euro per year the economic loss that Sicilians motorists will suffer due to the structural failure of Himera viaduct, located on the motorway A19 "Palermo-Catania" (equal to 9.1 million kilometres of extra distance to travel and 1.6 million hours of additional total travel time). To this economic impact should also be added those related to heavy vehicles, public transport and the 30 million Euro already estimated for the re-commissioning of Himera viaduct.
This event has once again brought to public attention the issue of the vulnerability of our territory and – consequently – of our infrastructure, and its social and economic costs estimation helps understanding the related overall impact.
In particular, the interruption of the motorway segment between Trezzemoli and Scillato (16 km) railroad vehicles on a detour route of 32 km via Polizzi Generosa (PA). The transport model also shows that about 20% of the traffic that used the A19 moves completely to alternative routes that were not often designed to support high traffic flows and giving rise to potential critical situations.
For heavy vehicles, the situation is even more critical, because a ban is in force for them to the two alternative routes. Consequently this type of vehicles are forced to divert via Messina or Resuttano (CL) – Castelbuono (PA). Fortunately, an exception to this ban has been made for buses up to 12 meters, which allowed to maintain the important Sicilian network of bus connections.