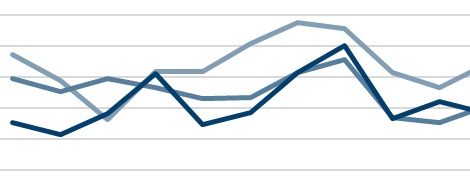 Milano, 04.05.2020. It is now available online the latest issue of the "Italian Long-Distance Coach Transport Market Report". Published thanks to the agreement between TRASPOL and the search-engine Checkmybus.it, the new annual report provides an overview of the last three years, investigating the evolution of the market from 2017 to 2019. The report is based on the sample of prices collected by the platform and describes the profile of platform users, the prices, the main routes and the most requested destinations, with specific insights on airport interregional connections.
The report shows that the price per km continued to decrease during the first semester of 2019, to rise again in the second half of the year. Therefore, comparing 2019 with 2018, the price per km remained stable on the value of 5,8 €cent/km, though showing the usual seasonal variability.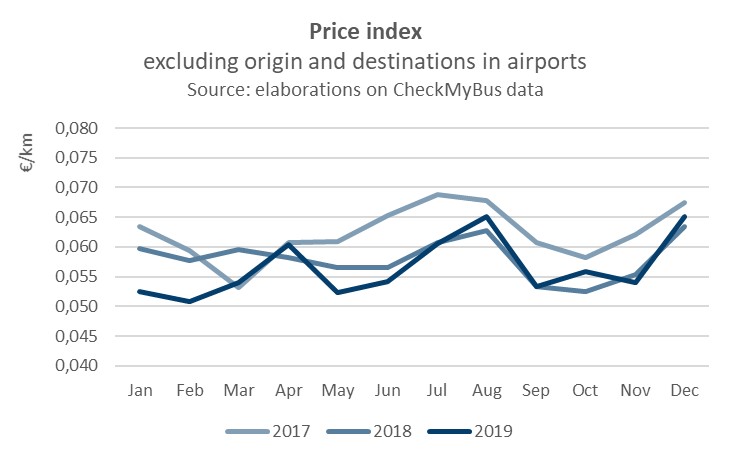 The profile of the users sees the predominance of women. The age group of young people aged 25 to 44 years continue to gain relative importance, while younger users keep decreasing.
Among the most requested routes in the second half of 2018 are the connections with Sicilia region, that shows great growth in connections with both Center and North Italy, while Calabria lost the predominance. Connections between the region of Puglia and North Italy receive less interest, while there is a surge in demand between southern regions. The most requested airport routes are concentrated towards the most important national hubs, and very long-distance connections to/from airports are emerging.
Roma, Milano and Napoli are the three consolidated that stand out as travel origins and destinations at the national level. Various cities in the South are growing in the three-year period, in some cases even considerably, like Palermo. Among the airport locations, the performance of Orio al Serio is confirmed, followed by Malpensa.
The trend of the unit price in relation to the distance of the relationship is stable over the three years of monitoring: it is decreasing up to 600 km, reach a minimum between 600 and 1000 km, then rise a little for longer routes.
The unit prices charged by the largest companies are generally lower than the average, while those of smaller companies are significantly higher. This gap, very evident in 2018, is however getting smaller in 2019.
TRASPOL REPORT 1/20: Italian Long-Distance Coach Transport Market Report | Year 2019